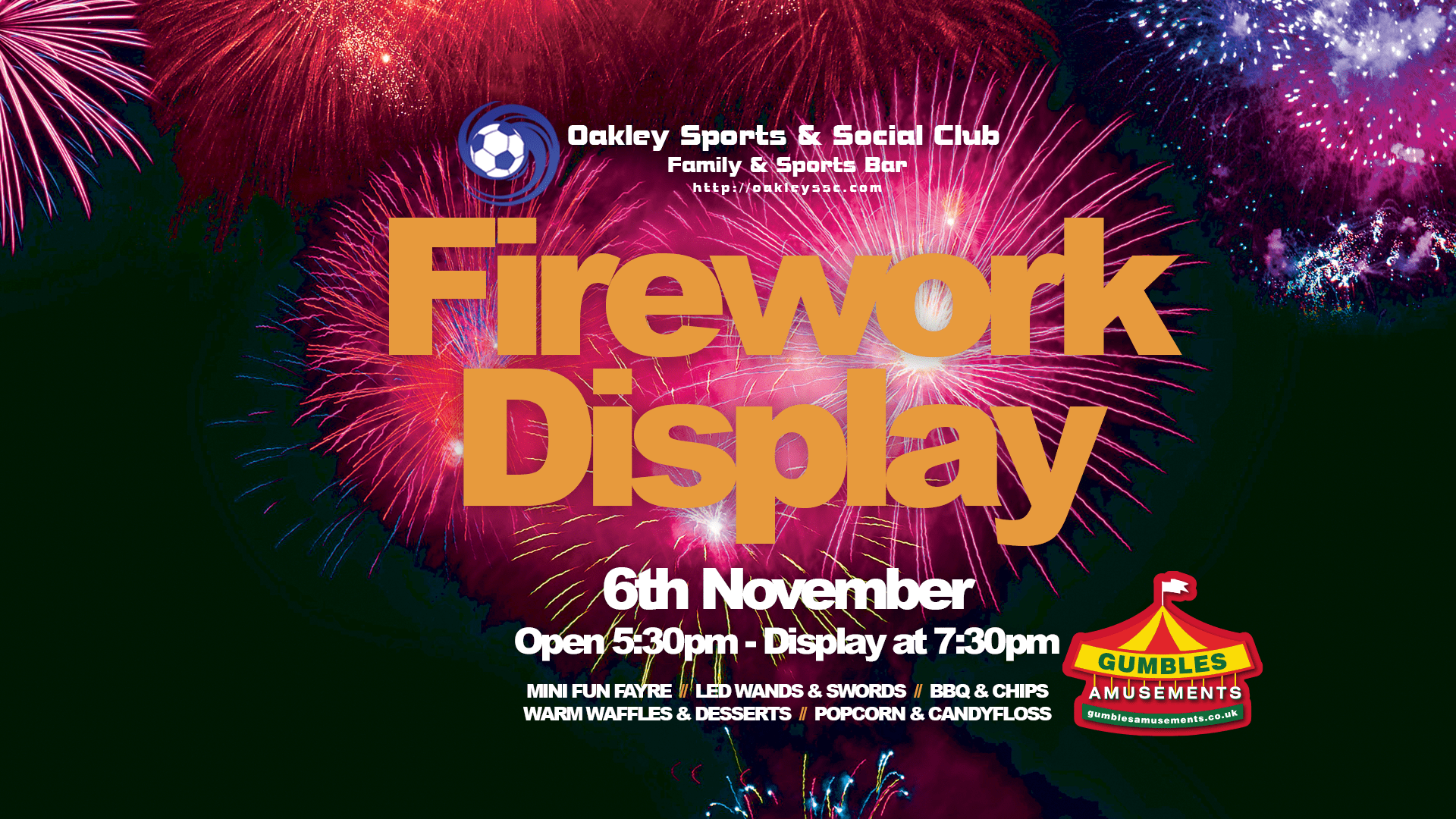 Event Date:Saturday 6th November 2021 - 5:30 am
Oakley Sports & Social Club will be hosting our annual fireworks display on 6th November.
In addition to the 15 minute spectacle that's regarded as one of the best in north Bedfordshire, there will be:
**A mini funfair provided by Gumbles Amusements**
**BBQ providing burgers, hotdogs & chips**
**Stalls selling LED wands & swords, popcorn & candyfloss**
**Warm waffles & desserts from Mr Icecream Man**
The event starts at 5:30pm, fireworks at 7:30pm. Ticket cost is as follows:
£10/Family
£5/adult
£3/child
Tickets are available from the club house and Oakley Post Office.
Latest News
Featured Events
5 Nov 2022, 17:00 – 21:00