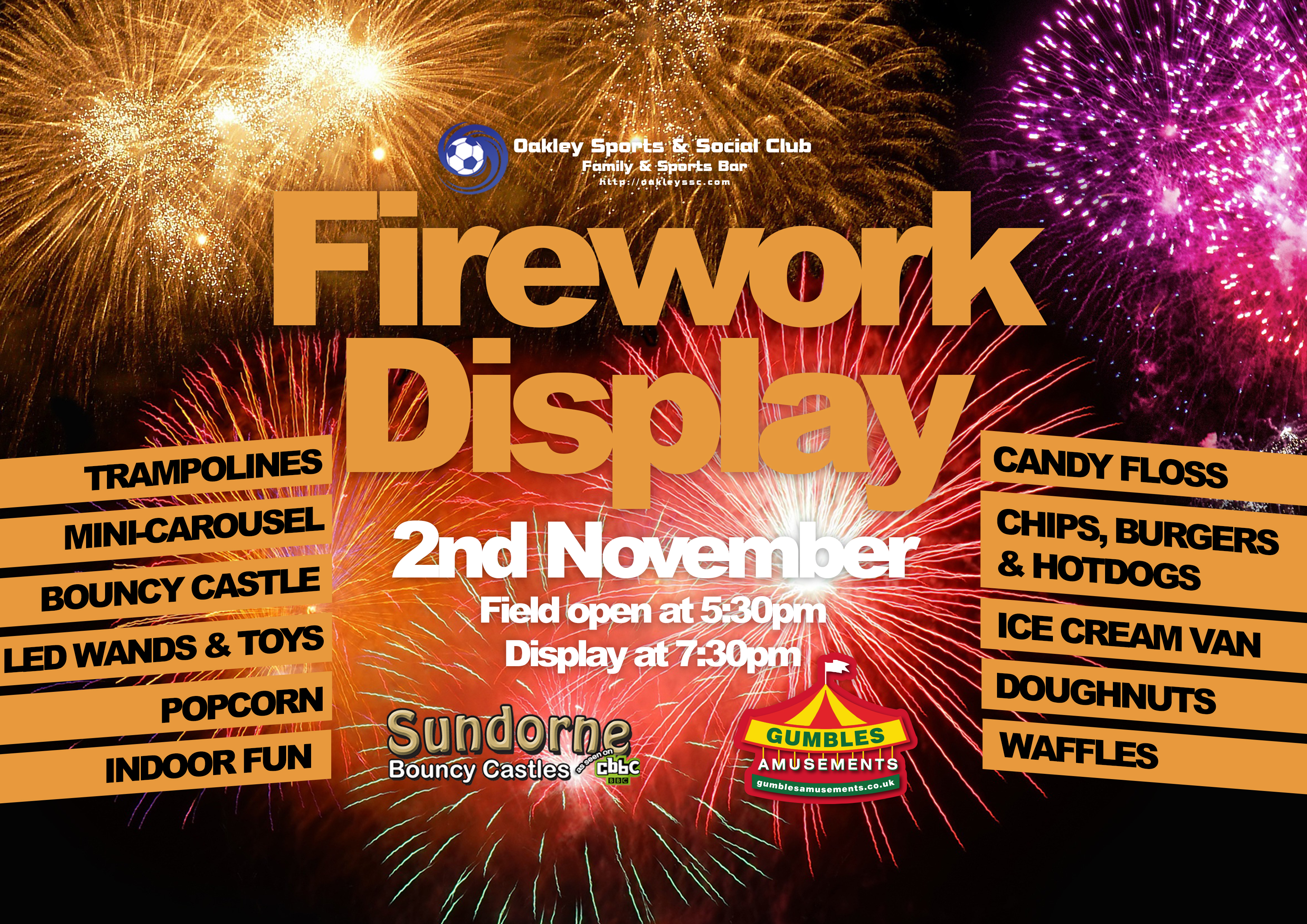 Event Date:Saturday 2nd November 2019 - 5:30 pm
Oakley Sports & Social Club will be hosting a firework display on Saturday 2nd November and it promises to be the best one yet!

Not only will the display be the biggest we've ever had, there will also be:

- Bouncy castle and entertainment for kids in Oakley Village Hall courtesy of Sundorne Bouncy castles.

- Mini-carousel and trampolines courtesy of Gumbles Amusements.

- Stalls selling:
LED wands, windmills, swords & accessories.
Candyfloss & popcorn.
Doughnuts & waffles.

- Chips, burgers and hot dogs via the kitchen

- BBQ for burgers and hots dogs

- Icecream van courtesy of Mr. Ice Cream Man

- Multiple bars to keep queuing down

Cost remains the same as previous years: £5/adult, £2/child and £10/family (2x adults and 2x children). Prebooking is advised, though a limited number of tickets are available on the gate.

Tickets will be available soon from Oakley Sports & Club.
Latest News
Featured Events
American Theme Night
2 Jul 2020, 17:00 – 22:00
Oakley Motorcycle Club's largest annual event. More details to follow soon.
4 Jul 2020, 14:00 – 20:00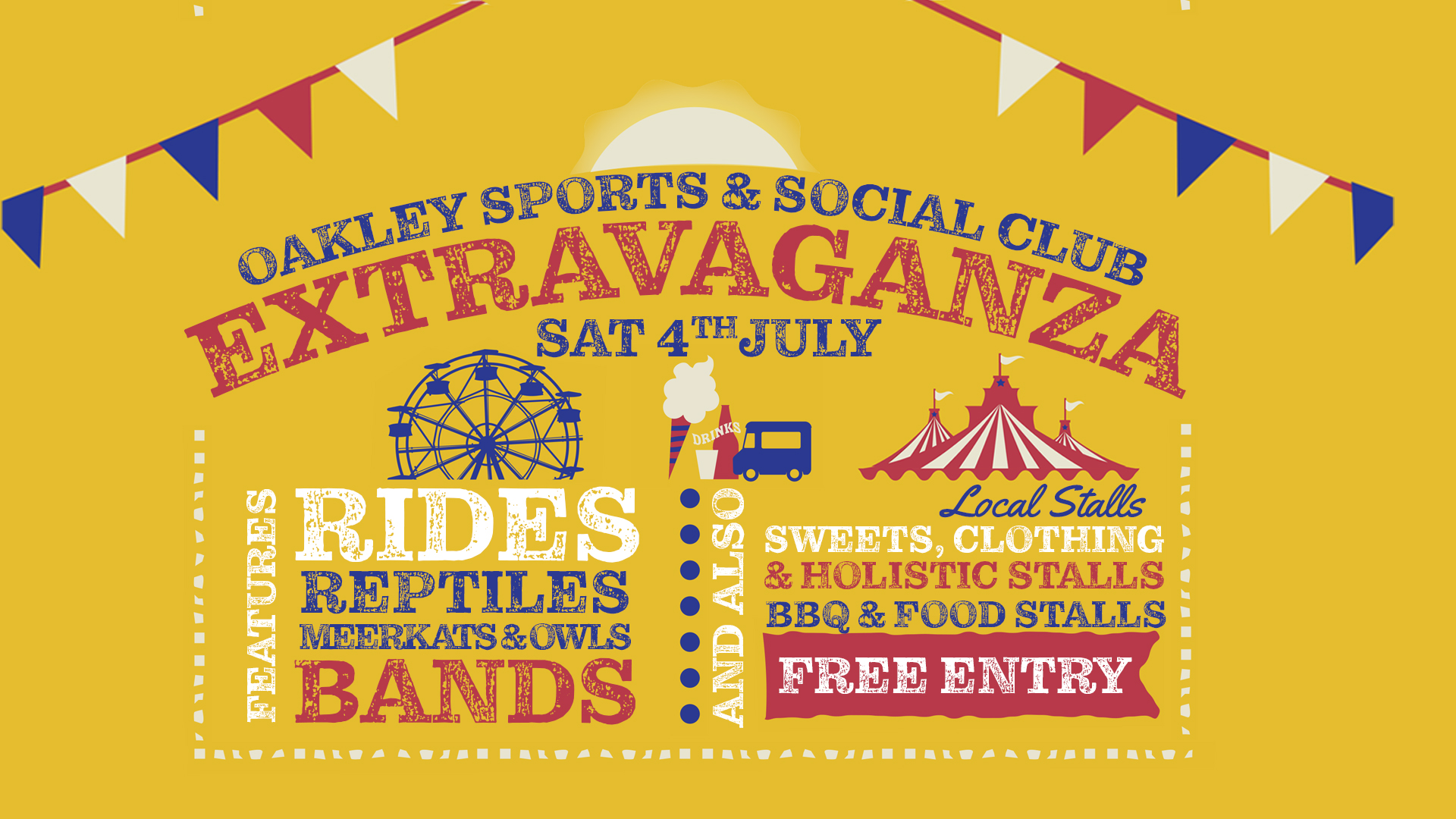 Mick & Barbara's Leaving Do
5 Jul 2020, 14:00 – 22:00
Members are welcomed to join in our Mick and Barbara's retirement party.