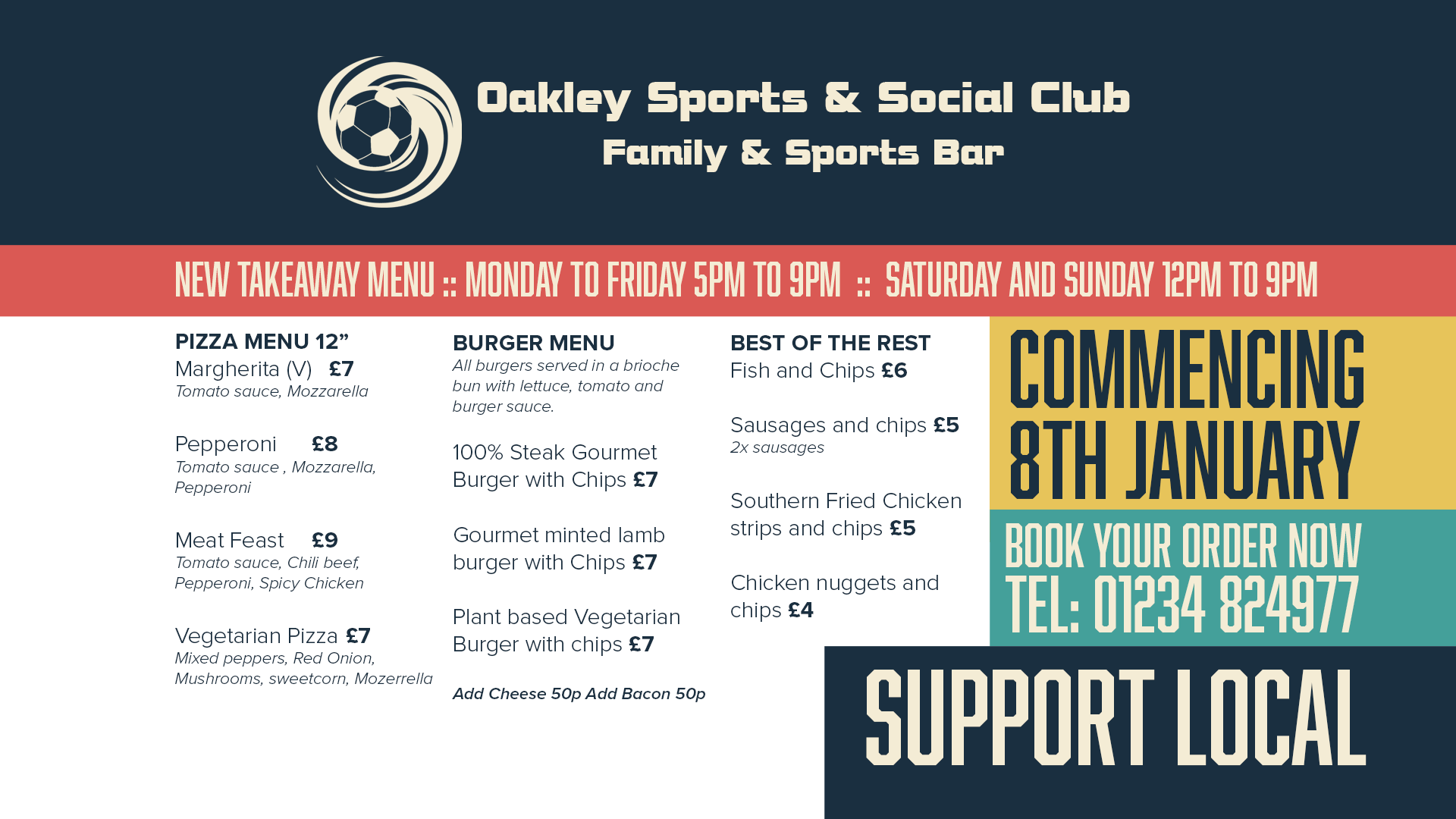 In light of the current hospitality rules, Oakley Sports & Social Club is pleased to launch a takeaway service.  It's available from 8th January and orders can be placed whilst the country is in lockdown.
Call 01234 824977 to order your takeaway food.
The menu can be downloaded from here:
Latest News
Featured Events
There are no upcoming events.