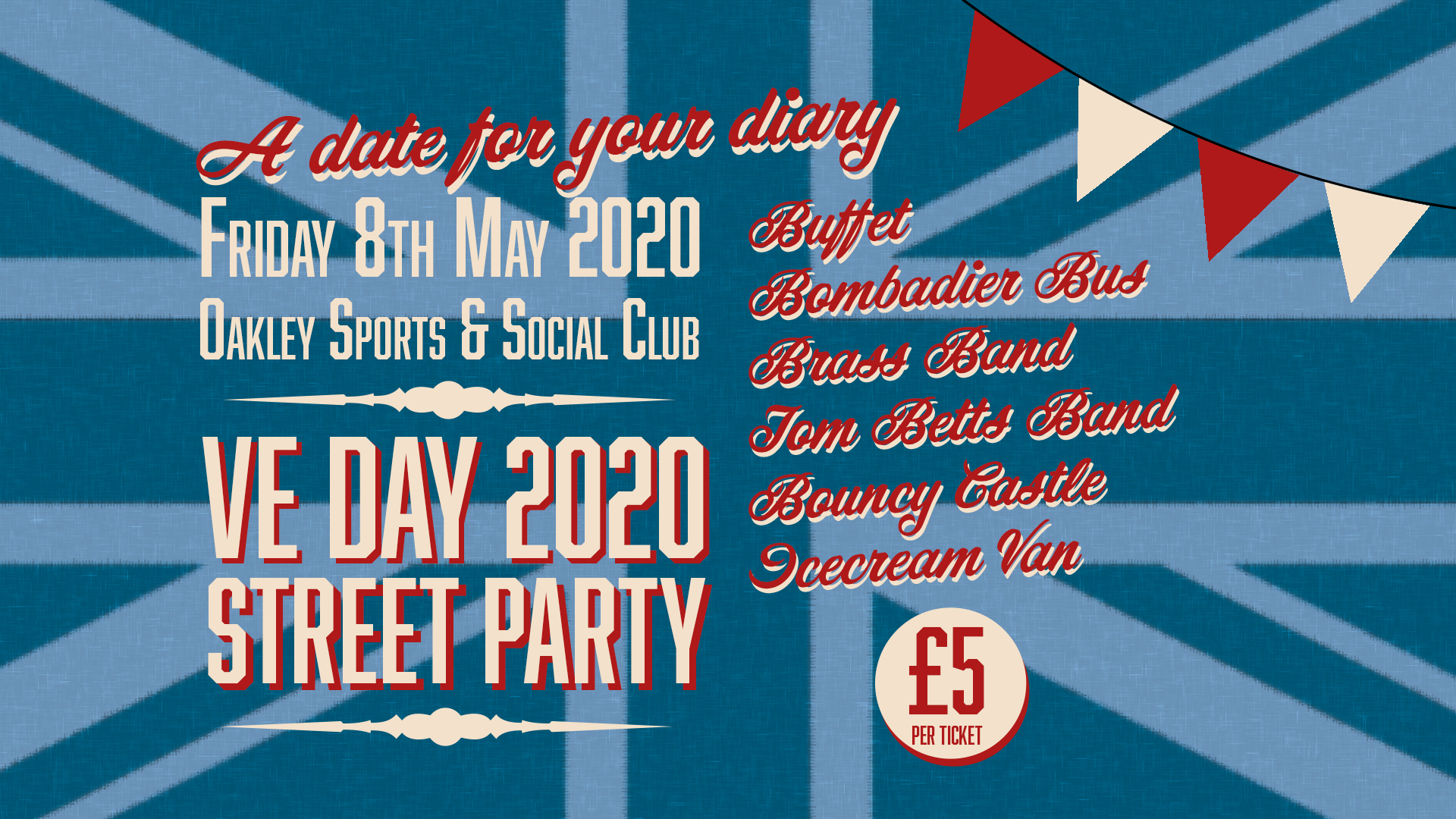 Event Date:Friday 8th May 2020 - 1:00 pm
***LIMITED TICKETS - AVAILABLE TO PURCHASE IN FEBRUARY***

Oakley Sports & Social Club will celebrate the 75th anniversary of VE day on the bank holiday Friday 8th May with a street party. Tickets cost £5pp, with the ticketed event operating between 1pm - 5pm. The club re-opens to the public at 5pm.

Highlights include:

Buffet
Bombadier Bus
Brass Band
Tom Betts Band
Bouncy Castle
Ice Cream Van

The tickets are limited and are first come, first served. A ticket is not required if attending after 5pm. The club will open to the public at 5pm, with Tom Betts Band closing the event by 8pm.

Tickets will be on sale in February and will be available from the Oakley Sports & Social Club bar.

This is a family friendly event.
Latest News
Featured Events
American Theme Night
2 Jul 2020, 17:00 – 22:00
Oakley Motorcycle Club's largest annual event. More details to follow soon.
4 Jul 2020, 14:00 – 20:00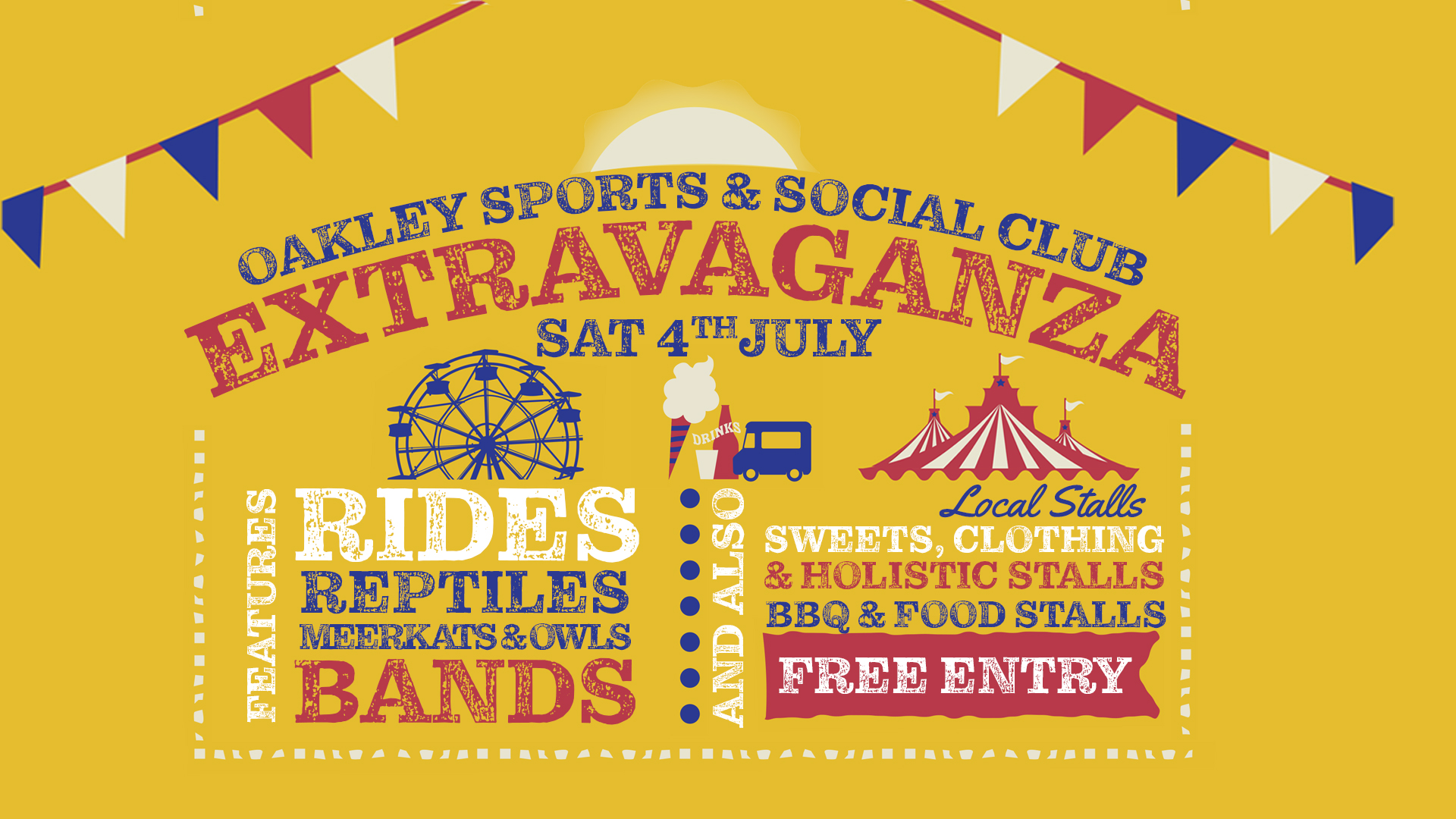 Mick & Barbara's Leaving Do
5 Jul 2020, 14:00 – 22:00
Members are welcomed to join in our Mick and Barbara's retirement party.