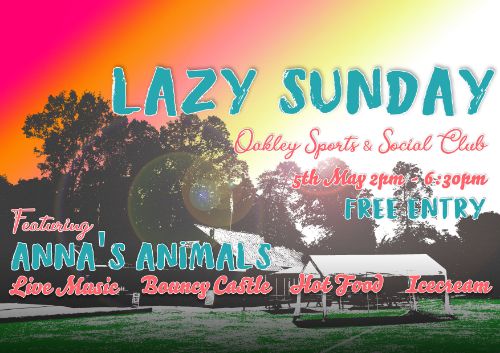 Event Date:Saturday 4th May 2019 - 2:00 pm
Enjoy the first bank holiday weekend at Oakley Sports & Social Club's Lazy Sunday on the 5th May.

**** FREE ENTRY ****

The day includes:

- All About Anna's Animals - They will be bringing lizards, snakes, tortoises, inspect, invertebrates, arachnids, amphibians and a whole lot more for kids and families to enjoy.

- Live music.

- Bouncy Castle provided by Sundorne Bouncy Castles.

- Kitchen will be open serving hot food (chips, burgers etc.)

- Ice Cream Van courtesy of Mr Ice Cream Man

All of the above compliments our newly-extended children's play area - making it a fun day for all to be had.
Latest News
Featured Events
American Theme Night
2 Jul 2020, 17:00 – 22:00
Oakley Motorcycle Club's largest annual event. More details to follow soon.
4 Jul 2020, 14:00 – 20:00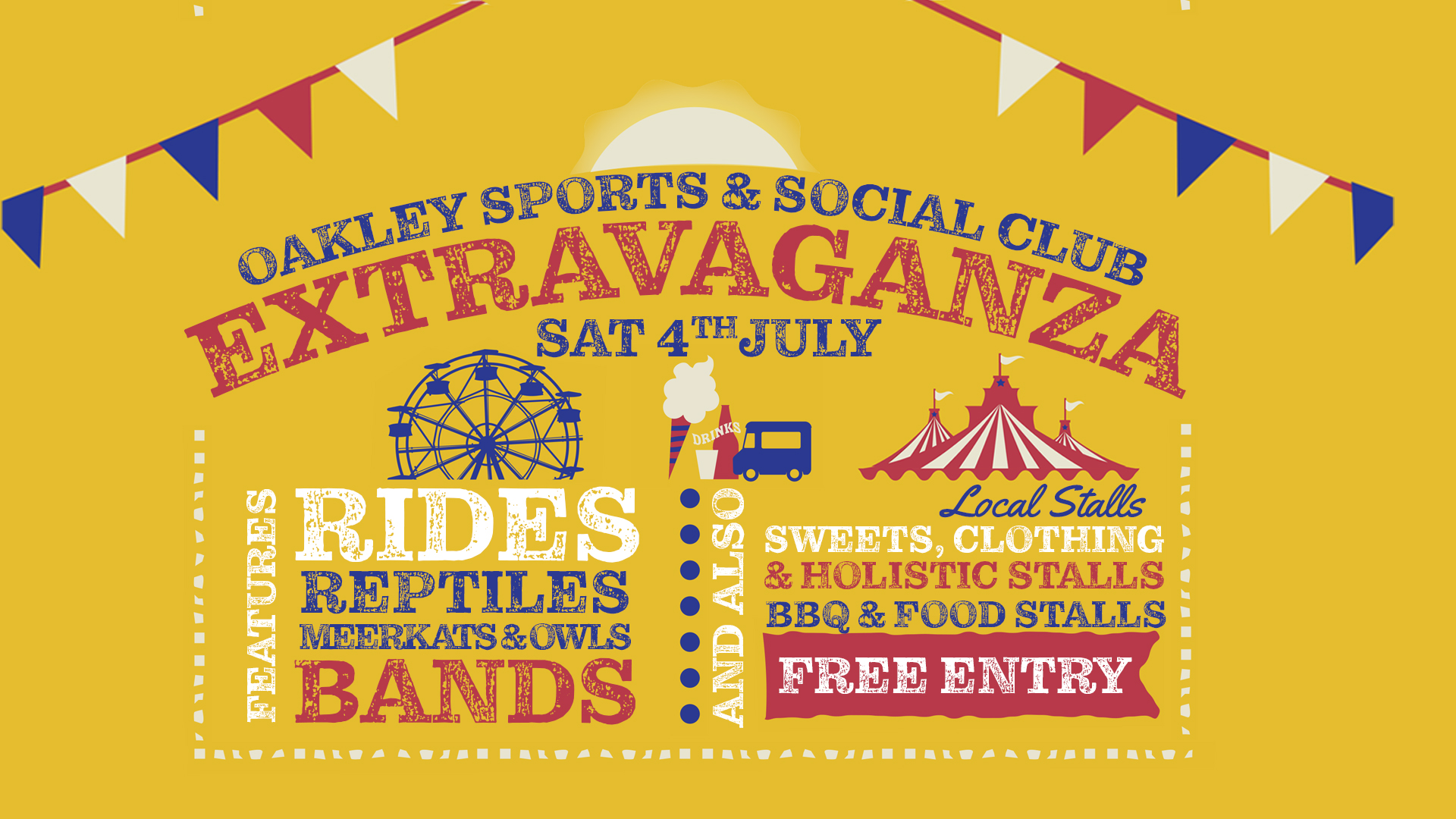 Mick & Barbara's Leaving Do
5 Jul 2020, 14:00 – 22:00
Members are welcomed to join in our Mick and Barbara's retirement party.